Panthenol, also known as pro-vitamin B5, is the precursor of vitamin B5 (pantothenic acid, which is a natural constituent of the hair). Its name comes from the Greek "pantothen" which means "everywhere". Vitamin B5 is found throughout living organisms. In particular, it plays a role in the development and proper functioning of the central nervous system. It is found in certain foods such as meat, fish, egg yolk, almonds and nuts. Panthenol is a stable form of vitamin B5. It is known for its moisturising, soothing and repairing properties. 

To find it in our products, it appears in the list of ingredients on the packaging, under the name PANTHENOL.
Where does it come from?
Panthenol is an alcohol of fossil origin. It is obtained by a process using minimum energy and water. 90% of the waste generated is recycled and recovered, such as calcium sulphate, which is used in land restoration. 

Panthenol has an excellent environmental profile and is biodegradable.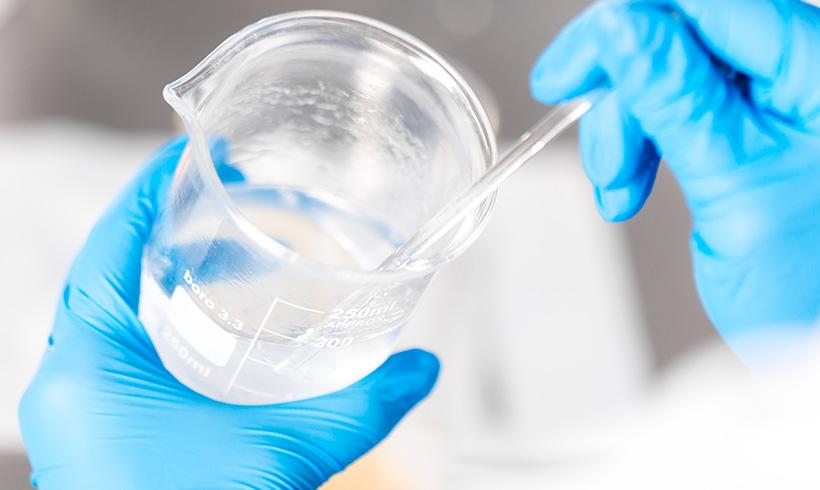 It is used in pharmaceutical and cosmetic products for its benefits for dry, damaged and sensitive skin.

It is recommended for people with skin problems such as eczema and is very well tolerated, even by the most sensitive skin.

It is a well-known active ingredient for treating diaper rash in babies and mild burns.

It is also used for hair and scalp care. 
Panthenol is known for its moisturising, soothing and repairing properties for both the skin and the hair.

The Facts
A scientific study1 shows that panthenol maintains skin hydration and protects the skin barrier. Another study2 conducted in 2016 showed that panthenol interacts with lipids (ceramides and cholesterol) and proteins (keratin) in dry skin to improve hydration and elasticity.
 
It relieves itching through its soothing action. A study3 carried out on atopic skin suffering from eczema shows that panthenol improves the skin barrier and reduces irritation. Another study4 confirmed the soothing properties of panthenol on atopic skin suffering from atopic dermatitis, ichthyosis, psoriasis or contact dermatitis.
 
Numerous studies5 have shown that panthenol helps the skin to self-repair. In particular, it stimulates the production of cells present in the skin, known to act in the healing of wounds. In 2019, a new study6 showed that panthenol enables faster healing than mineral oil and improves the appearance of the scar.
 
Panthenol is capable of binding to the hair surface. A study7 shows that, in a shampoo and conditioner routine, it is deposited on the hair and thus protects the fiber.
 
It has also been shown to repair damaged hair and reduce the damage caused by excessive brushing. It also has a humectant (wetting) property. 
1 F.B. Camargo, L.R. Gaspar, P.M.B.G. Maria Comps. J. Cosmet. Sci., 2011, 62,361-369
2 S. Björklund and al / Journal of Colloid and Interface science 479 (2016) 207-220
3 Bielfeldt S, et al. Dermatose,. 1998 ; 46 :159-65
4 Fritz Ebner at al. Topical Use of Dexpanthenol in Skin Disorders ; Am. J. Clin. Dermatol., 2002, 3 (6): 427 – 433]  
5 Weiser and Erlemann 1987, Weimann BI, Hermann D. Int J Vitam Nutr Res. 1999 ;69 :113-19 et Marquardt Y, et al. Lasers Surg Med 2015 ; 47/257-265
6 Heise R, et al. Cutan Ocul Toxicol 2019
7 E. Wagner, Parfumerie und Kosmetik, 1994, 75 (260-267)
How is it used in our products?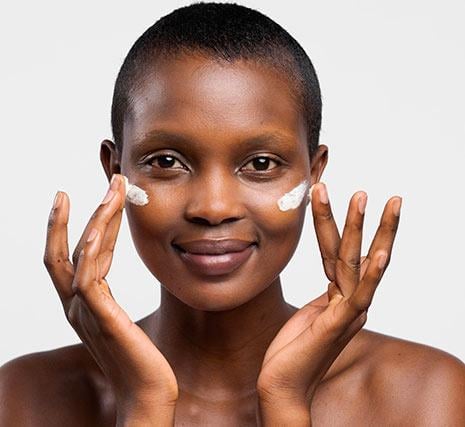 Text block 5
We use panthenol in our face and body care products, for its moisturising, soothing and repairing properties, and for all skin types, even the most sensitive.
We use it in makeup, specifically mascara, to strengthen the lashes and give them shine. It is also used in the composition of our complexion products for the same benefits as in skin care. 
We use it in haircare products for its moisturising efficiency as it helps to protect the hair and skin on the scalp.